Next Meeting


Mayo Sowell - Co-Founder of LIIV Atlanta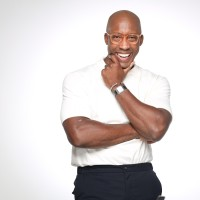 Join the Rotary Club of Sandy Springs on August 8th to hear Mayo Sowell speak about his mission to create Dream Centers to fill three voids: Education, Employment, and Entrepreneurial training within the community.
Mayo is Co-Founder of LIIV Atlanta and is an Executive Pastor with almost 15 years experience of ministerial background. Skilled in communication, creativity, leadership development and discipleship. Mayo's leadership style exhibits loyalty, humor, grace, truth with an entrepreneurial mentality to successfully influence, design and execute non-profit and for-profit mission-based organizations.

Posted by Zac Boswell
August 4, 2022 10:00am